More Food Budgeting Top Tips
Posted: Monday 16 March 2015
Feeling the pinch this spring? Well, don't worry we've got you covered with some more budgeting top tips.
Don't Trust Your Local Supermarket

Photo Credit: BlogMass
Sounds rather paranoid of us, we must admit. But sometimes supermarkets can be a little conservative with 'best before' dates. So live a little! We don't want to give you food poisoning, but if a fruit, veg or dairy product smells, looks and tastes fine; go ahead! Wouldn't recommend testing this out with meat or cooked rice though. Trust us on that!
Late Night Food Shopping

Photo Credit: WelcoSupermarket
Even the most high-end supermarkets start reducing food pretty fast, come 8pm. If you want to be super prepared, you could pull a drive by and ask staff in advance when they start to drop prices. Initially, this practice can feel pretty awkward, but after a couple of attempts (and a lot of savings) we think you'll get over it.
Shop Communally

Photo Credit: CathKidstone
Buying basics like eggs, bread and milk together totally works out cheaper than buying things on your own. However, you should always make sure that you're living with humans and not trolls before you strike up this deal. Bad roommates will eat everything and then expect you to replace it. This is their curse.
Freeze-tastic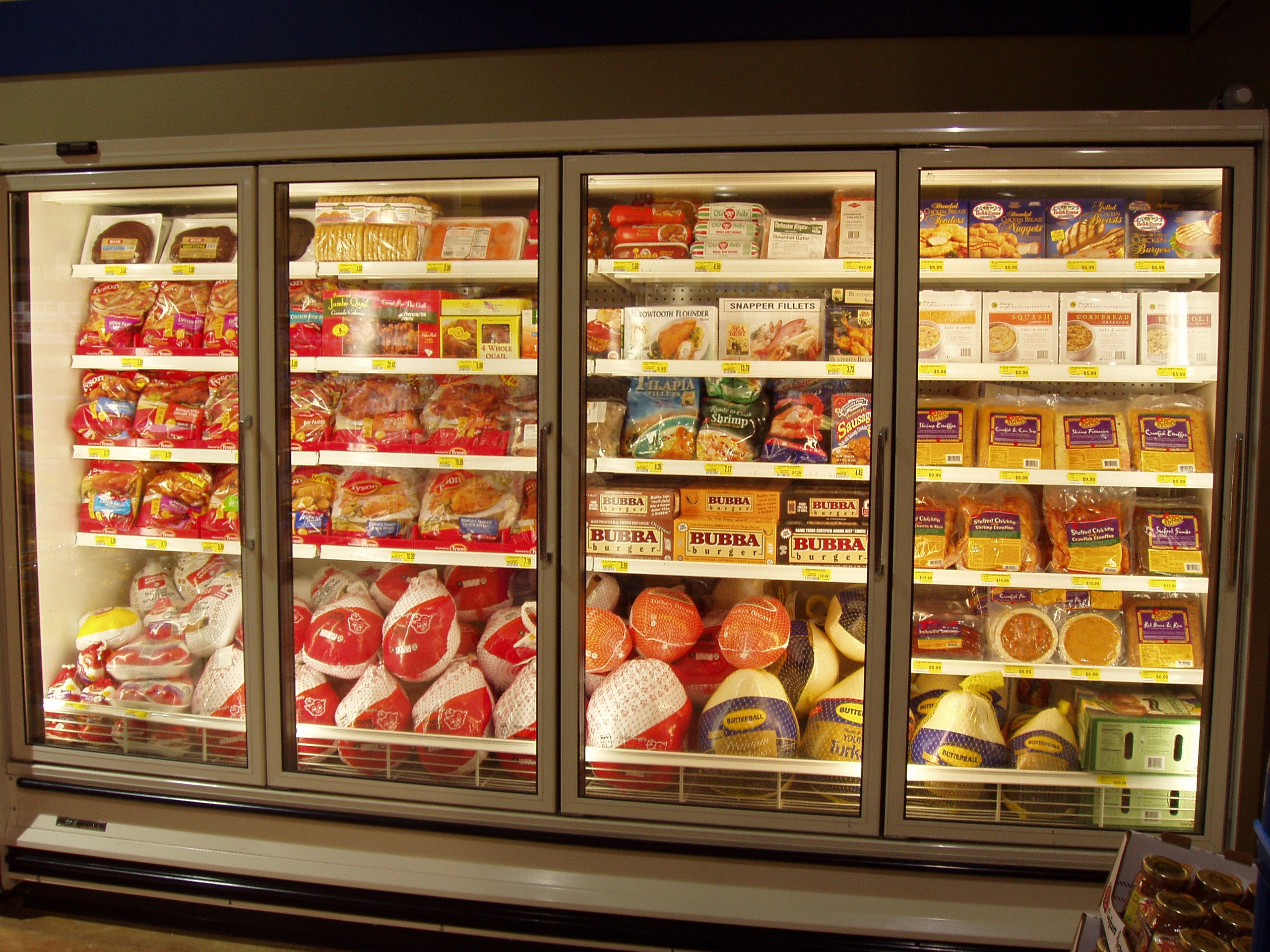 Photo Credit: CatholicLane
Feel sorry for the folks back in Ye Olde times because they didn't have freezers. Luckily, we do and you can freeze anything! And, just as importantly, frozen food doesn't lose any of the nutrients it's packed with, so there's no need to feel guilty about it. Just make sure that you don't make that freezer work too hard. Defrosting an over-worked ice box is not a fun time!
Buy All the Tinned Foods

Photo Credit: TheNutritionPost
For years, we've all been missing a trick. Tinned food is inexpensive, (and by that we mean super cheap), healthy and eatable for just about forever. Exciting right? Well maybe not. We're not going to pretend that tinned kidney beans or chickpeas are the most exciting foods on the block, but when combined with meat (Chilli) or olive oil (Hummus), they are most definitely improved. So eat away!
So, there you have it. We're all about a budget these days, so keep checking back for more money saving top tips! In the meantime, visit our Pasta Blog, which celebrates the ultimate nutritious and low budget food.
But what to do with all that extra cash? Check out our Thailand Blog for some top gap year tips!
In the meantime, remember to follow us on Facebook, Twitter and Instagram for our latest design news.